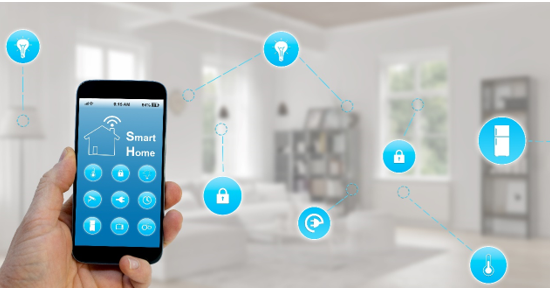 Having the right home requires a reliable solution that's also easy to use. With the advancement of technology in smart home and security products, every home has at least one smart product in their home. However, there are many smart home devices out there, and people are on the lookout for a reliable brand to meet their smart home needs. This feature is what Vivint smart home offers everyone looking for a smart home. They offer some of the best smart home products that are exceptionally user-friendly. Vivint has become a household name as it facilitates a smart home that you can easily control with your smartphone or their smart hub.
Types of Vivint Smart Home
Vivint has many smart home products for you to choose from. If you're confused about where to begin, below is a breakdown of Vivint smart home products' different types to get you started.
Home Security System
If you're looking for a top-of-the-line security system, Vivint home security is the right choice for you. It comprises several smart products to keep your home protected while you're indoors or outdoors. Vivint's home security system is professionally installed, and you get to pay monthly to keep your security system up. Some smart products featured in the home security system include an indoor and outdoor camera, smart lock, video doorbell, the Vivint smart hub, smoke detectors, and many more. This brand is the best option for your office or your home if you want to upgrade security. However, there are other options for you to purchase these smart products individually.
Doorbell Camera 
I don't know about you, but if there's an option to answer the door without leaving my couch, I'll take it. With Vivint doorbell camera, you can get rid of salesman, direct delivery guys and find out when it's your guest at the door. The doorbell camera offered by Vivint has many features other security companies are vying for. The video resolution is 1080p, and it has person detection. The video doorbell also records video and offers a two-way communication that allows you to speak with whoever's at the door and have them answer you by simply pressing a button.
Smart Locks 
Vivint smart locks are another top smart products many people are vying for. If you want to bypass the worries of ever losing your keys, Vivint smart lock is the option for you. You can lock and unlock your doors with your smartphone. You can control Vivint smart products via a smart hub, and you can add your smart lock to the smart hub with ease. Vivint smart locks are easy to install, and you even get notifications when your doors are unlocked. Even better, there is a keypad on the doorbell you can easily control your door with if your smartphone is not with you. Vivint's smart lock helps to ease the worry about ever having to carry keys around again.
Garage Door Control
Another smart home product that helps to keep your home protected is the Vivint Garage Door Controller. We all know how stressful it is to drive out and have to step out to close your garage door before driving off. Vivint Garage Door Controller helps you control your garage door from any location. It even notifies you when you drive away without putting your door down. The Vivint Garage Door controller allows you use control to use the remote control on the Vivint mobile app to lock and unlock your garage door whether you're home or at the office, mall, gym, or any other location.
Smart Thermostat
Isn't it nice to have a thermostat that knows the exact temperature you want at different times? This feature is what Vivint smart thermostat has to offer you. It not only helps you save money in terms of energy bills every month, but it also adapts to your habits. The Vivint thermostat comes with an in-built smart assistant that uses an in-home sensor that allows it to adjust the temperature to fit when you're home and when you're away. The Vivint thermostat also learns your habits and adapts according. This way, you can count on the thermostat clicking in before you settle in to binge-watch your favorite Netflix show.
Smart Lighting
Want a smart lighting system that adjusts to your every need? Then, you should go for Vivint smart lighting. This smart lighting system helps you save energy costs as you can configure your smart lights to come on and off at certain times. With the Vivint mobile app, you can control your smart light even while you're away from home. You can also control the Vivint smart light to different levels to set the ambiance for different times. These smart lights also have inbuilt sensors that can sense when someone enters a room or the house and comes on immediately. With Vivint smart lighting, you no longer have to worry about getting out of bed to turn off the light or grope in the dark again. Your smartphone is the only switch you need.
Car Guard
Vivint doesn't just make your home smart; it also has a smart product to secure your car at all times. Keeping an extra set of eyes on your vehicle has never been easier with Vivint's car guard. If you're a teenager who just got a new car, a Vivint monitoring device is everything you need. The car guard is anti-theft and vandalism. There are temper alerts when your vehicle is stolen or bumped. You also get features like car tracking, maintenance reminders. Best of all, it also syncs with the rest of your smart home system. This way, you can turn your lights and cameras on and off when you're alerted that your vehicle is being disturbed.
Alternatives of Vivint Smart Home
Although Vivint is a top smart home brand that offers the best smart products out there, there are other alternatives to consider in place of the Vivint smart home. Below are some smart home brand alternatives that are also topping the charts.
Suppose you're looking for a top-notch smart home brand to upgrade your home and your security system. The home security system is simple and affordable and comes with a lot of perks. Heimvision also offers a complete home security system you can use at home and your business place. There are other available smart home products Heimvision provides that cannot be gotten from Vivint, like the smart alarm clock Heimvision provides. There are many features Vivint and Heimvision have in common, like high resolution, video recording, and weather-proof products. However, there are notable differences between both brands. While Vivint requires professional installation, you can easily install Heimvision products if you follow the guide provided.
Another top alternative to Vivint is Simplisafe. It is another affordable brand that offers a home security system that's easy to install. Just like Heimvision, SimpliSafe has some similarities with Vivint. It is another brand that offers 24/7 monitoring services on its smart home security system. It also has a unique mobile app that allows you to control your security system whether you're home or not. The indoor and outdoor cameras and motion sensors offered by SimpliSafe can be used in any location and will alert you when a presence or activity is detected. They also differ in some ways as SimpliSafe is considered more affordable than Vivint. Unlike Heimvision, SimpliSafe doesn't compete with Vivint in terms of top features.
Another widely recognized smart home brand that's competing closely with Vivint is ADT. It is a top home security brand that's been around for more than a century. This reason is why it is impressive to many people as it keeps up with top upcoming brands. In terms of quality and features, Vivint and ADT go toe-to-toe and are pretty similar. You can operate the apps similarly, and it offers remote monitoring features. This feature is a plus because that means you can control all your smart home products from any location you are in. They also possess similar camera quality and need to be installed by professionals. You don't have to move a finger; you can sit back and watch the professionals do the lifting. A significant difference between both brands apart by pricing difference is the ADT app that has a feature that allows the smart products to talk to each other.
Final Thoughts
Vivint offers the best smart home products trusted to last you several years of use. Their smart home security system ensures that your home or business remains protected every hour of the day. They also have a monitoring station paying attention to your home and ready to respond when there's an emergency. However, that's not all Vivint has to offer. Smart home products like smart lighting and thermostat will help you efficiently manage energy and cut down on costs. However, if you're looking for top alternatives to Vivint, we've outlined the three best options, with Heimvision leading the way. If you find any of these smart home brands overwhelming or you're confused about which brand is a better fit for you. Take out your time to evaluate your needs to understand which brand is ideal for you. We hope this comparison helps you understand the Vivint Smart Home and its alternative. This way, you can access your budget and living situation to pick the right brand to meet your needs.
Related Post