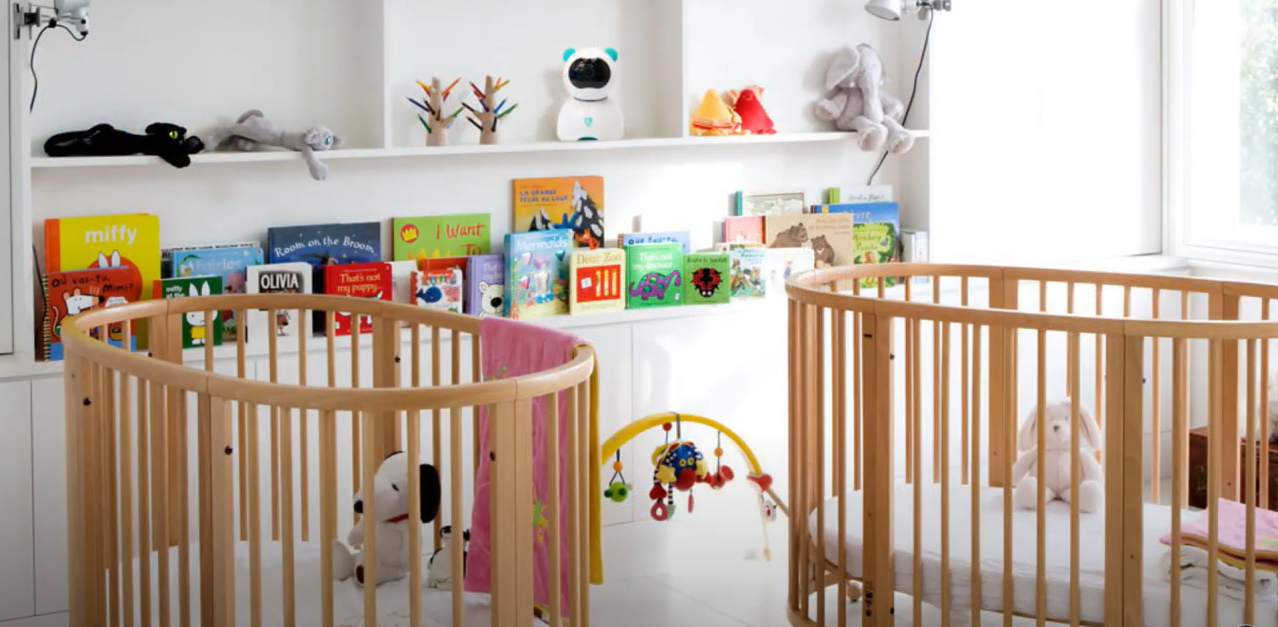 Every parent wants to know what their babies are up to at every point in time. If you need help in monitoring your baby's movement and activities, then you should get a baby monitor. Why a baby monitor? They were invented majorly to notify parents and keep them aware of their baby's activities, like when to feed the baby, change diapers, and when to put the baby to sleep.
Whether you are at home or away from home, your mind is at rest knowing that you can monitor your baby's activities and keep up with what your little one has been up to. As a parent looking for the best baby monitor, you might be confused by the number of baby monitors out there.
We are happy to inform you that we have put together a list of some the best baby monitors you can find out there. Each one of these monitors has its unique features and you can choose one based on your preference.
Specific Features to Look Out For When Selecting A Baby Monitor 
If you are getting a video monitor, check for the video resolution 
It would be best if you also looked out for monitors that have mobile applications 
Security and safety
Look out for monitors that can check for room temperature 
Night vision is also an important feature to look out for in a video monitor. 
Multiple camera support 
10 Best Baby Monitors for You
The HeimVision HM136 is one of the best baby monitors out there and it has lots of unique features. It has a very high camera resolution, 720p which gives you a high-quality image than the regular baby monitors you see around.
Are you worried about how your baby is doing at night?  Not to worry as this product comes with a special Night vision sensor. This gives you clear night vision making it easy for you to catch up with what your baby is up to at night.
You do not need to get two or more monitors, as this is a multifunctional system that can allow watching over your babies even if they are in separate rooms. It also has long-lasting battery power and can stay active for five hours when fully charged. The monitor and camera can be directly connected making it easy to operate 
Other features
Sound/temperature detector 
Feeding reminders 
Lullabies 
Two-way audio 
Extra cameras are vailable
Price: $125.99
2.   Motorola MBP36XL 
Be at peace and assured that your baby is doing fine, safe with this Motorola baby monitor. It is designed with a LED sound level indicator, which alerts you when your baby is crying or making other sounds.
This product offers about five different soothing lullabies for your baby.  Besides, you can connect up to four cameras to this monitor, allowing you to check on your little ones conveniently. Finally, it has a portable parent unit feature with a large 5-inch color screen.
Other features 
Infrared night vision 
Wireless technology
High sensitivity microphone 
Room temperature delay 
1000ft range
Price: $145
3.   Arlo Baby
Arlo Baby allows you to watch your baby's activities on its High definition video 1080p.  Besides, you can also communicate freely with your baby with the 2-way talk from your smartphone. Worried about how your little one is doing in total darkness? With Arlo, you can conveniently watch your baby's every move with the near-invisible infrared light.
Furthermore, it comes with a sound and alert that allows you to know when your baby needs attention. It is designed with multicolored light with thousands of beautiful colors to choose from. You can also adjust the brightness and warmth of this monitor. Moreover, all these can be done without going to your baby's room because you can connect this monitor to your smartphone.
Other features 
Smart music player 
Air sensors 
Go untethered
Works with Amazon Alexa, Google assistant. 
Price: $159
4.   Eufy SpaceView Baby Monitor
One eye-catching feature about the Eufy SpaceView Baby Monitor is its packaging. It comes with a very detailed and neat packaging.  It is designed with a large 5*720-screen display that gives you a clear and bright image. It also gives instant alerts when your baby is crying or is uncomfortable.
Again, it comes with wide-angle lenses that can be adjusted to about 110° and 330°. Moreover, this wide-angle lens displays a clear corner-to-corner vision that can be helpful when your baby starts walking.  Finally, with a maximum of 1000ft support, you can watch your baby rest comfortably. 
Other features 
Price: $159.99
5.   Infant Optics DXR8
Infant Optics DXR8 has interchangeable and zoom lenses that allow you to get a closer view of your baby regardless of where the camera is placed in the room. Besides, if you are looking for a monitor with good battery life, then this is the ideal product for you. 
This is because the Infant Optics DXR8 monitor can be switched to a power saver mode. With power saver mode, the monitor can last for up to 12hours after being fully charged. However, when the display screen is switched on, it can only last for 8hours which is also impressive. 
Other features 
700 range
5-inch color display
Two-way Audio
Price: $165.99
6.   Vtech DM223 Audio Baby Monitor 
This is the best budget baby monitor on this list.  If you require a baby monitor that has an audio-only function and is budget-friendly, look no further than the Vtech DM223 Audio Baby Monitor. It has a two-way talk function that allows you to communicate freely with your little one.
However, as we mentioned earlier, you will not get visuals of your baby and you have to rely on audio alone. Finally, it has a rechargeable parent unit that comes with a backlit display.
Other features 
Up to 1000ft range 
Two-way audio
Price: $38.39
7.   Nanlt plus
Nanlt plus is one of the best baby monitors for parents that want to see every detail. This is an advanced baby monitor with a wall-mounted HD camera. It also allows you to monitor your little ones breathing activity.
Furthermore, it comes with a sleep tracker that monitors the sleep pattern of your little one. This sleep tracker allows you to detect a change or problem associated with the sleep pattern of your baby as soon as possible. 
Other features 
Night vision 
Temperature and humidity sensors 
Price: $322.99
8.   Owlet Smart Sock 3 and Cam Bundles 
The Owlet Smart Sock 3 and Cam Bundle comes with other eye-catching features asides from the features of a baby monitor.  While your baby is asleep, it measures the heart rate and the level of oxygen the baby is getting.  Besides, it will also alarm you if anything out of the ordinary is happening.
Besides, activating the heart rate and oxygen monitor is quite easy. All you have to do is to wear the socks for your baby and download the Owlet Smart application. Moreover, the bundle comes with four socks-like wraps to fit your babies as they continue to grow.
Other features 
Wearable monitors with Video /Audio monitor
Wi-Fi transmission 
Rechargeable battery 
Two-way Audio with camera
Price: $399
9.   Google Nest Cam Indoor Camera
The Google Nest Cam Indoor Camera gives you and your baby all-round protection by monitoring all activities. With this monitor, it is easy for you to stream the live activities of your little one from videos to pictures just by connecting this camera to your smartphone.
Another amazing feature this device has is that you can rewind to up three hours ago to see what you have missed. You can easily mount it on a table or the wall
Other features 
Two-way audio
Wi-Fi transmission 
There is no limit to the range. 
Price: $199
10.  Infant Optics DXR6
Need a long-lasting baby monitor? Then you should consider going for the Infant Optics DXR6. This product can last up to 10 hours which allows you to monitor your baby without constant charging. With its ultra-smooth playback, you can comfortably stream videos without lags and delays.
It also has sound-activated LED lights that alert you when your baby is crying at night even when the volume of the monitor is turned down or low.
Other features 
Four expandable cameras 
Invisible infrared night vision 
Two-way talk 
Alarm functions 
Price: $79.99
Best Product
Our best baby monitor is the HeimVision HM136 Baby Monitor. It has the features of a standard baby monitor, and it is quite affordable. It comes with extra features like feeding reminders, multifunctional systems, and its high camera resolution. Finally, this product has all a parent will ever want in a monitor and we can assure you that this is one baby monitor you will enjoy. 
Related Post