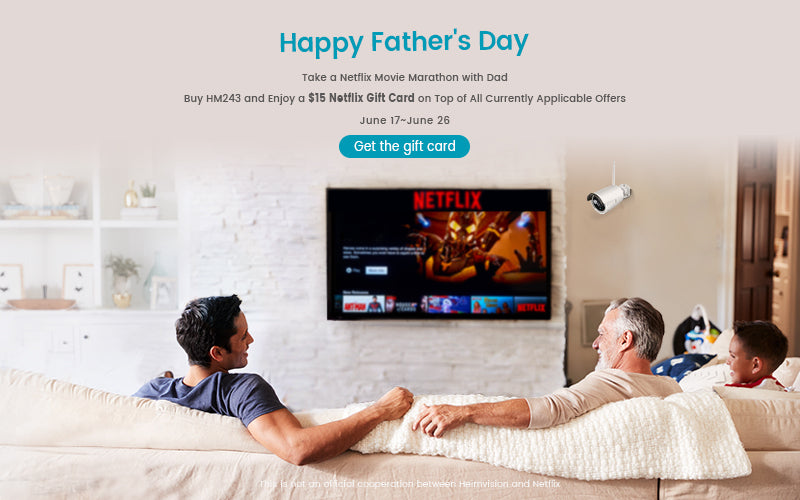 Dad has done a lot for our family and protects us with his bare hands when we are young. Now we have grown up, smart security cameras take on the role of home protection. Sit back in the couch and watch Netflix with the big man, it would be pretty nice.
When we were kids, we always wanted to spend more time with dad, so always did dad; Now it's the time.
This Father's Day, take a Netflix Movie Marathon with father at home.
Buy Heimvision HM243 now, you will get a 15 dollars' worth Netflix gift card.
Heimvision will always protect you when you enjoy the Netflix movies with your father and your family at home.
Happy Father's Day!
Get the Netflix Gift Card here.
Related Post