Home security systems are more advanced nowadays than they had ever been. And rightly so- security is something that is on every homeowner's mind when they purchase a house, so it makes sense that they should have top of the line security for their home. Over the past few years, front door cameras have become an increasingly popular way for people to secure their homes. There are certainly a number of options available to you, but when making a purchase for something as important as home security, you don't want to just jump in and buy the first thing you see. Therefore, we have figured out the top 5 cheap outdoor security cameras for you to make better decisions.
HeimVision HMD2
HeimVision HM311
SimpliSafe Video Door Pro
Blink XT2
YI Smart Home Camera
List of 5 Cheap Outdoor Security Cameras
HeimVision HMD2
If you are looking for a great all-around outdoor security camera, the Heimvision HMD2 is certainly worth considering as one of the best cheap outdoor security cameras. As it has all the features that you may need in security cameras. It is wireless, meaning that you won't be tied down to look for a place to set up power outlets or other plug-ins. The HMD2 also features an advanced motion detection system that is attuned to the kinds of infrared rays that humans tend to emit. In this case, you are able to see passers-by near your property while won't be alerted constantly by a squirrel or a bird lands on your porch. Moreover, the security camera does not only come with a rechargeable battery in which the battery life lasts up for four months, but it also works with solar power. By that, you'll never have to worry about it going dead. It is an excellent choice as a budget-friendly security camera.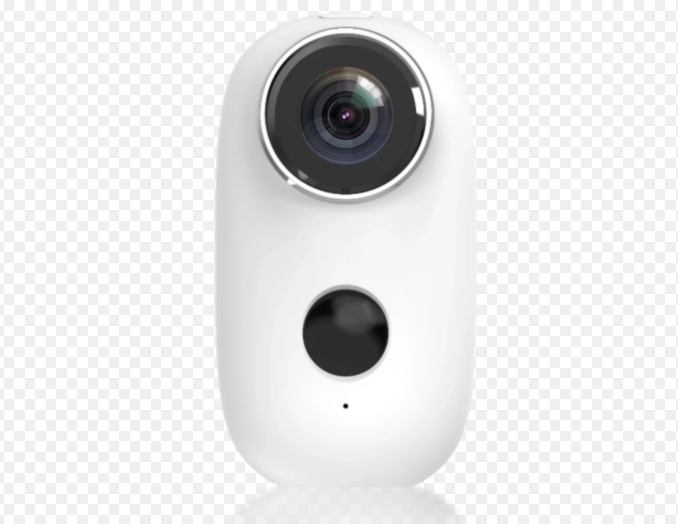 HeimVision HM311
If you intend to go with a more intense home security system, HM311 could be the right one for you. As it offers all the features that you would expect for a modern home security camera, such as motion detection, wireless capability, cloud compatibility, and two-way audio, but it also has capabilities that are more in line with a more industrial system. For example, it offers enhanced night vision as well as a powerful floodlight. Both of these will give you a lot of peace of mind, especially at night. The night vision function produces a colored picture, making it much easier for you to see what is going on around your property. However, it is similar to the HMD2, the drawback is the appearance. Home security is an unfortunate necessity and you don't want to be constantly reminded that you need a camera in front of your house. This model's design is particularly hard to ignore.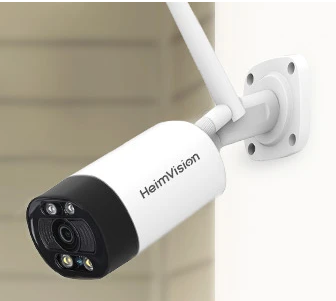 SimpliSafe Video Door Pro
This is a great option if you want a sleek, low-key front door camera. It is completely wireless. All you need is an existing doorbell with wifi connection, and you'll be ready to go. Its battery system can also be adjusted based on the design of your house, so no matter what kind of system you have, the Video Door Pro will be compatible. Like many front door cameras, this camera can also be used as a part of a fully integrated home security system; it's really easy to link this camera to your phone so you will be able to monitor your property easily regardless of where you are. On the other hand, the camera comes with a few downsides. For instance, it is considerably more expensive than the previous two kinds of cameras which cost you around $169 for the standalone camera. What's more, you won't necessarily get the most out of this camera until you invest in SimpliSafe's full home security system. However, if you are looking for a more fully-fledged option, this may off you go.
Blink XT2
But let's say you have more than one door that needs to under monitor - after all, most houses come with both front and rear door, so you might need more than one camera. In that case, it can be easier to simply buy a 3-pack of the same camera, such as the Blink XT2. By having the kit, you don't have to worry about the system incompatibility or various home security apps on your phone. Without sacrificing quality, it offers two-way audio, motion detection, and cloud storage. Nevertheless, the Blink XT2 also has an incredible battery life. The 2 lithium batteries will last for 2 years. However, if a multiple camera set-up does not really fit what you exactly want, the kit will not be the ideal selection.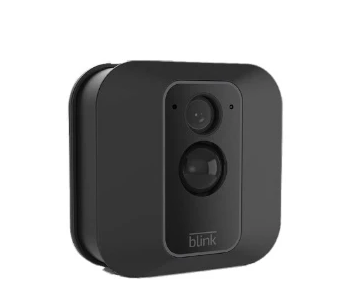 YI Smart Home Camera
If the price is your priority, YI Smart Home Camera is definitely your go-to choice. This camera is fully compatible with Amazon Alexa devices, making it easy to set up a quick security system. Its motion detection system is more advanced than other similar priced brands. You can adjust it from low to high sensitivity, so that you won't be alerted if there is a squirrel running across your yard. Moreover, the camera can be set manually to receive alerts for emergency services automatically. But anyway, you do get what you pay for, so this camera won't be as sturdy as other models and it lacks some more advanced features. But when it comes to a tight budget, this should be the one of the best cheap outdoor security cameras in the market.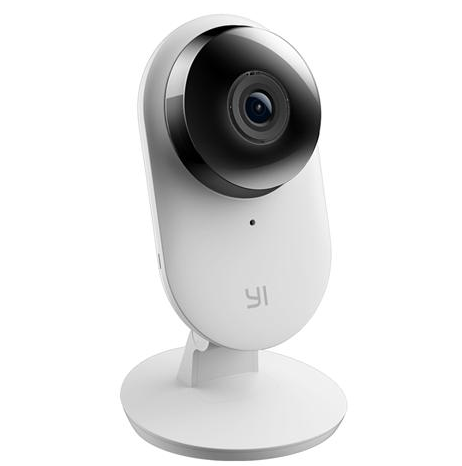 Feature Comparison
Let's take a second to look at the features side by side ​

Conclusion
Picking out the right home security camera for you can be difficult, and something important like home security shouldn't be entrusted to whatever product comes up first on a Google search. It requires a lot of research and consideration to choose the one that is suitable and cheap for you. In this article, we went over some of the best cheap outdoor security cameras for different levels. We hope the information in this article provides you with insights that may guide you to pick the right outdoor security camera. You can't go wrong with any product mentioned in this article, but the HeimVision cameras may offer you the best bang for your buck depending on your needs. So what are the best cheap outdoor security cameras for you? 
Related Post