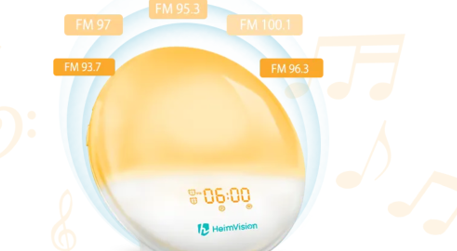 The digital alarm clock is a new revolution of the alarm clock. History shows the importance of clocks in time and data settings, and alarm reinforces the option of keeping things intact. In other terms, we have several things to cater to daily; this might affect our productivity if there is no reminder. The digital alarm is a reminder and clock updater.
Today, we count more than one alarm clock in the market, just like sunrise alarm clock. The same calls for adequate knowledge in buying and using an alarm clock. Do you know what is a suitable digital alarm clock to purchase? We combine a limited list of the best alarm clock categorically. In this article, you'll have information on the latest digital alarm clock in varieties of function, display, and sounds.
Differences in Digital Alarm Clock
Not like the online alarm clock or alarm clock app, differentiating digital alarm clocks is relatively easy. They have uniqueness irrespective of the ambiguity. For example, all digital alarm clocks display the primary clock, update the alarm, and give a snooze option. Notwithstanding, all do not have smart functions and auxiliaries. Among the primary category is the simple digital clock, which ensures the user wakes on time. The middle functions include axillaries: Bluetooth and USB. Advanced properties include smart functions based on artificial intelligence. In better settings, the combination of the three is suitable for deep sleepers, working class, and fashionistas.
Why is classification necessary? It gives a plain meaning to read the article. Based on the discussed features above, we made a collection of digital alarm clocks. Individual clocks and their classifications are effective on application, needs, and users. Precisely, a busy individual may settle for an artificial intelligent alarm clock: measures health gives weather updates when news. An average working-class may use the popular Bluetooth with a USB port as reinforcement for further enjoyment. Generally, the voice control digital clock alarm is suitable for anyone: seniors, adults, and kids. Check the list below, knowing the key to most of the clock in the market.  
6 Best Digital Alarm Clock
Digital alarm clocks are the broad category for varieties of clocks in the market today. For example, smart alarm clocks are a subset of digital alarm clocks; sunrise alarm clocks are smart simulation clocks. Really, there are pretty similar (but different) clocks that demand vast understanding in differentiating. Check the list below; we supply enough information on particular clocks.
HeimVision A80S is a light simulation with variable alarm sounds: about 7. The alarm clock has an FM radio; it gives users the best experience at sunrise and sunset. The digital device regulates high and low music. The brightness is the main figure that acts as the simulation; a closed regulation is mandatory. The alarm clock has 20 light brightness for deep sleepers and kids.
The sound settings have a snooze option; the alarm clock snooze permits multiple alarms. The alarms can be for morning, afternoon, and other days. Alongside the sound, the light is gentle, gentle to the eye, and simulation effective with the nighttime; suitable for kids and adults late reading.
HeimVision A80S is a smart digital sunrise alarm clock with Alexa and Google home. The smart device permits voice control with effortless handling. Meaning, the sunrise alarm clock is accessible from a distanced location.
2. Amazon All-new Echo Dot (4th Gen)
Amazon All-new Echo Dot is a smart clock with Alexa and an alarm. The unique property is the "voice control" modulation, whereby you can control the digital clock from any angle in your house. It has sound properties like Amazon Music, Apple Music, Spotify, Pandora, among others. All the music options are voice compatible; you easily control all the radio stations and echo functionality via your voice.
The digital alarm fits into your rooms, even a tight room set-up. The sleek and compact design comes with a perfect touch of balanced bass, alarms, and timers on the LED display. The clock display is a direct screen facing the user. You update notices via voices and tab switches.
Unlike other digital alarm clocks, Alexa is ready to help in setting alarms, reminders, item lists, calendars, and events. The device is the best "easy-to-use" in this category. Furthermore, you check weather updates and traffic before leaving for work. In short, Amazon's All-new Echo Dot monitors lifestyles and predicts the best option in making the best of it. For example, the "sleep sound" feature acts as an aiding tool for perfecting your sleeping style. It calculates your mood and predicts the best music or sound for a quick sleep.
Lastly, the smart device has safe guide security for the environment and kids. Aside from the usual alarm system, it alerts you of a deviation in the programmed settings: smoke alarm, glass breaking, parents control, block shopping, and song filtering.
3. JALL wooden alarm clock
JALL wooden alarm clock is a wooden electronic LED time display. The clock display is wide and bold, visible from a wide-angle. The device design is rectangular size, flattened base with short sizes. The technique effectively creates high stability compared to others. The wood-made alarm clock is suitable for the bedroom and bedside. It is made of thick black wood, a good option for gardening, even corridors.
It has three adjustable alarm settings. Most alarm clocks are dual-function; JALL wooden alarm clocks are advantageous in multiple alarms, even for shopping and kids. JALL wooden alarm clock's displays are dimmable: bright, medium, and dim. The multiple display styles show temperature readings (°C or °F) and time (24 or 12 hours).
Sound and touch controls regulate the clock. In sound control mode, the LED automatically switches off after 5s, helping save power. Extra benefits include fashionable design. The JALL wooden alarm clock does not function as "just an alarm clock." It improves your interior decorations.
4. PEAKEEP Smart Night Light Digital Alarm Clock
It is a night clock for less and active mobilities. PEAKEEP smart night light comes with an indoor temperature monitor graded in °F. The digital alarm clock is a battery-operated desk for small tables, bedrooms, and shelves. It is regarded as a basic alarm switch, easy to use and set up. Unlike other alarm clocks, it is snoozed once for about 8 minutes before the light goes off.
The sound system is loud, suitable for a deep sleeper. Regulating the clock settings is easy and can be done at a 24/12 hours interval. PEAKEEP smart night light has a built-in ambient sensor. The sensor illuminates the alarm clock is placed in a dark zone.
5. Sonic Bomb Dual Extra Loud Alarm Clock
Sonic Bomb Alarm Clock is a deep sleeper favorite. The digital device wakes by applying "shake effects" on the user. Here, the clock vibrates at high frequency, enough to wake a deep sleeper without creating attention. The "shake effect" permits dual functionality; thus, it affects not all users but those in the selected areas. Sonic Bomb Dual is an extra loud alarm clock as a good choice for deaf individuals: the sonic vibration.
The loud dual alarm clock with snooze operates on multiple alarms with a desirable duration: 1-59 mins and a snooze feature from 1-30 minutes. The super loud alarm clock sound will flashlights. The time format is 24/12 hours. Direct switches and buttons control with multi-alarm and clock. Place on a desk or night table for easy access at night or any time. The 5-level light dim ensures the clock is set correctly. Built-in red alert indicators readily inform new alarms and reminders. Although it has a "shake effect," it wakes you without waking others.
In summary, the Sonic Bomb Dual Extra Loud Alarm Clock is versatile, with senses sensors.
6. USCCE Digital Alarm Clock Radio
The Digital Alarm Clock Radio is a weekday/weekend clock in monitoring and regulating activities. Dual alarms with all-7-day mode satisfy the needs of everyone and every family and maintain differential features. Varying options include sound and volume increase. The digital alarm clock radio gradually increases in volume in waking users.
It glows in the dark, giving a good insight of time and alarm from afar. Although it's typically designed as an alarm clock, it also has 2 USB ports for charging while you're asleep or at work. The battery set up is AC-powered, but you have the option to back it up with 3 AAA batteries in case of a power outage.
Related Post