HeimVision HM136
Baby Monitor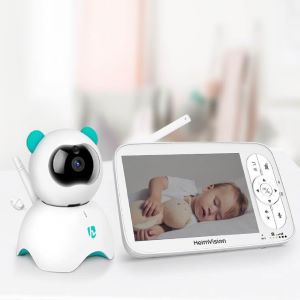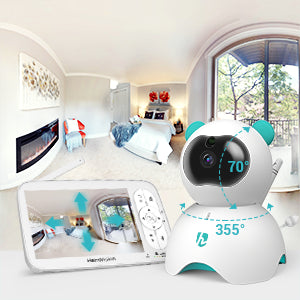 360 Degree Coverage:
Pan the camera 355° horizontally, tilt the camera 110° vertically or zoom in 2X. Your baby is always under your protection.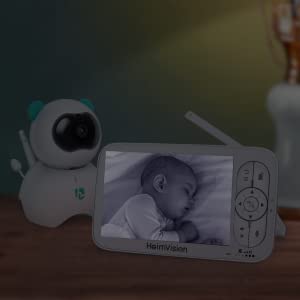 Enhanced Night Vision:
he special 940nm IR LED of HM136 is invisible to human eyes, letting your baby sleep sweetly and letting you see your baby clearly at night.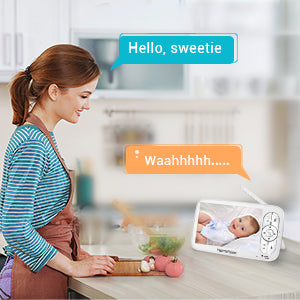 Two-Way Talk:
Built-in microphones allow you to talk to your baby and to let your baby know that you're around.
Lullabies for Sweet Dreams:
Customize a detection zone to reduce false alarms. HM243 Detects only what really matters and sends only accurate alerts.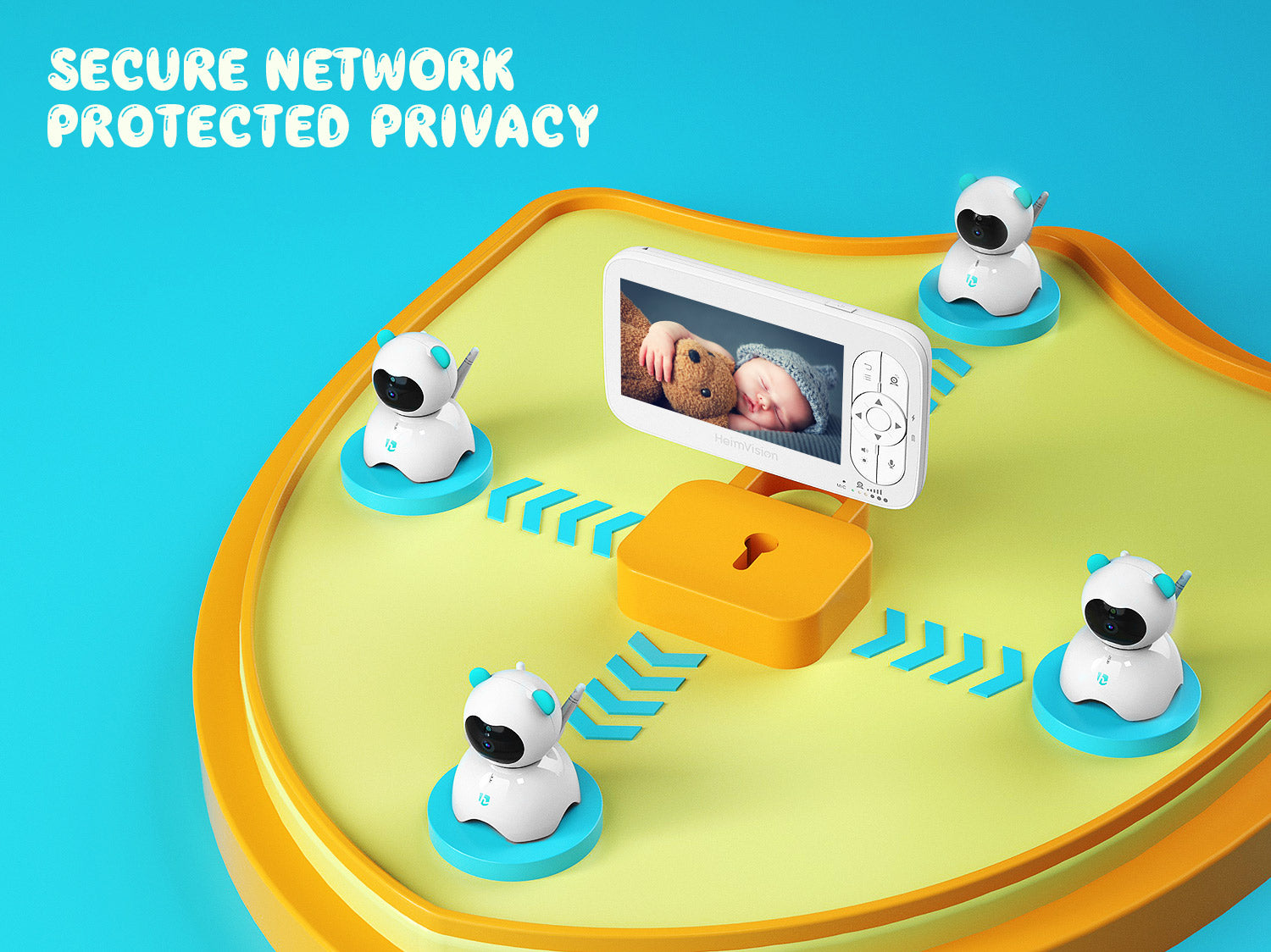 Multi-Camera Connectivity :
Enjoy the monitor's connectivity of up to 4 cameras, care all your babies with 24/7 love.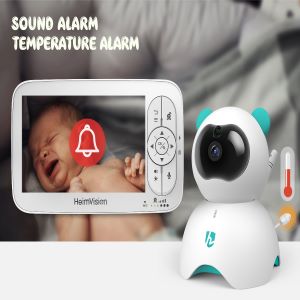 Sound & Temperature Detection :
When the room temperature is too low (<15°/59°F) or too high (>30°/86°F) or if your baby cries, the monitor will send alarms to remind you.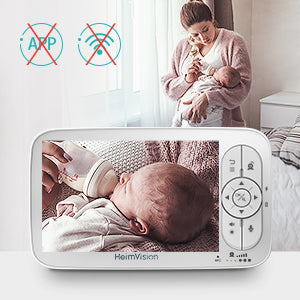 Easy-to-Use & Feeding Reminder:
HM136 supports 3.5" Hard Disk Drive up to 6TB (NOT INCLUDED), letting surveillance durable and recordable

2100mAh Rechargeable Battery
AC Power Adapter x 2 (5V 1.5A)