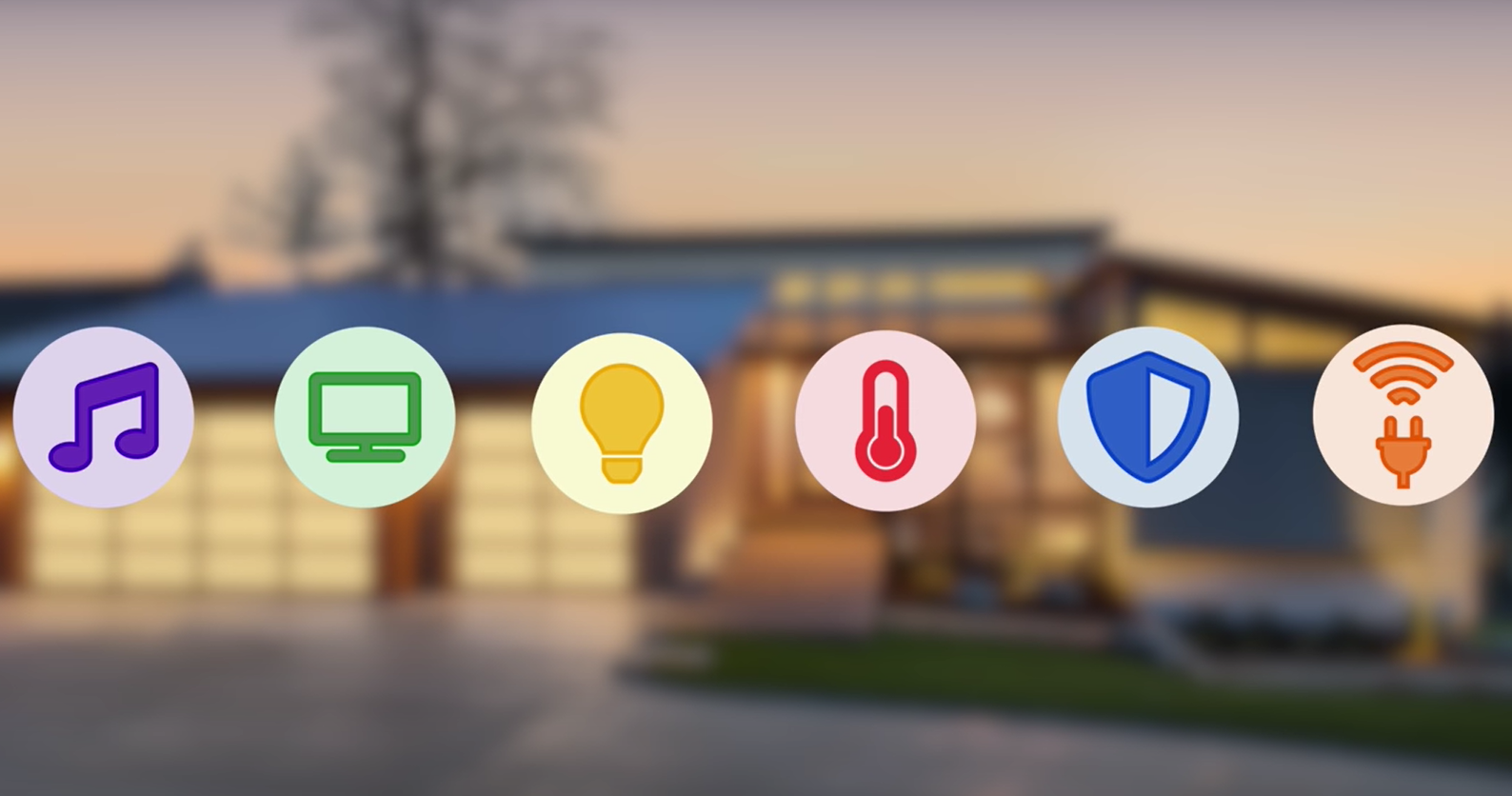 Think about it – What if there was a way for your devices to all connect to the internet? This scenario is entirely possible with the Internet of Things (IoT) which is a vital element of smart homes. A smart home is exactly as it sounds; the ability to control everything in your house with just a voice command or a push button. There are several smart home devices today, and new ones keep popping up. Curious about smart home devices? Let's check out some of the smart home devices – you might have used some of them.
Using these Smart Home Devices to Make Your Life Smarter
There are several smart home devices in the market today to help you begin your smart home journey. While some of these devices like smart lamps are simple and inexpensive, others like security systems require more funds and time to set up. One thing we can promise users, however, is that it will be worth all the investment. We've created a list of smart home devices that you can bring into your home to give it the upgrade it needs; let's take a look.
If you worry about what goes on outside your home, then this is a chance to satiate your curiosity. Anyone who has ever had an item taken from their porch can now watch over their driveway and their packages when it arrives. Smart outdoor cameras are built to withstand harsh weather conditions. They work by connecting to your home's Wi-Fi network to provide you with live video footage of what's going on outside your home. Heimvision is known for its top-quality smart outdoor camera. The video quality is top-notch, and the footage is recorded and saved online so that you can access it anytime.
The benefit of a smart indoor camera is that you know what's going on in your home while you're out. Whether it's keeping tabs on the kids, pets, or any other reason, a smart indoor camera is a fantastic tool for keeping watch from afar. Although the features vary according to brand, most smart indoor cameras can record what's going on inside your home and detect activities. Some offer two-way audio so you can communicate with people at home. Although you can't ever put a price on peace of mind, a smart indoor camera comes pretty close.
Whether it's your home or business, there's no better way to keep an eye on things than with a smart security system. These smart security systems allow you to stay updated no matter where you are. Most security systems notify you on video when there's movement and send you an instant email to keep you updated. The best part about smart security systems is that they're also designed for extreme outdoor temperatures. This point means that even when it's raining, you can still stay updated on your home. The best part about most smart security systems is that they're easy to set up, with no complex installation process to worry about. Heimvision's smart security system offers playback, sounds, and motion detection. This way, the intruder is never out of your sight.
We all know that babies need constant attention; how will you keep tabs if you can't be in the room at all times? Simple, get a smart baby monitor. A smart baby monitor is one of the popular smart home devices and is a must for every parent. They are the extra ears and eyes you need to give you peace of mind while you're busy. With the right baby monitor, you won't ever need to peek in the nursery every few minutes to see what's going on. Smart baby monitors come with many features to help parents stay connected with their treasures. Some come with a video feed and are even integrated with ambient lighting and lullabies to help the baby sleep better.
Alarm clocks are annoying but necessary if you want to wake up early. What if your alarm clock doesn't irritate you so much or make you want to smash them? That's what smart alarm clocks offer you. Waking up in the morning becomes fun with smart alarm clocks; it's a great way to get a morning routine that's less complex. It goes beyond just the bedroom; it offers you so much more like the weather, the news, and the time. Some smart alarm clocks allow you to wake up to your preferred songs or podcast. Some smart alarm clocks also enable you to sync the alarm clock to other devices so you can quickly get through your day. Some are integrated with reminders that let you stay updated with appointments and conferences you need to attend.
Smart Lighting 
This smart device is a popular smart home device that makes life so much easier. With smart lighting solutions, you don't have to feel your way to the bed in the dark – you don't even have to get out of bed. Smart lighting allows controlling your lights from any location. If you use a smart hub, you can connect the smart light bulbs to your network and turn them on and off with your voice. Smart lighting has so many benefits we cannot ignore, like cutting down on energy bills. With smart lighting, you can schedule your lights to come on periodically to make burglars think you're home. This strategy is much more believable than when the light stays on all day. This way, you can keep your home safe while still saving on energy bills while you're away.
Smart Vacuum 
If you don't like cleaning like 60% of the population, then you would find smart vacuum an excellent investment. This intelligent gadget will find its way around your rooms and clean up your space without you lifting a finger. If you're lucky, you could come across a smart vacuum that empties itself. A smart vacuum is an excellent way to stay ahead of the mess in your home while putting in the time elsewhere. You can redirect the time you would spend cleaning into more productive action. Now you don't have to clean crumbs up after you leave; that's the smart vacuum's job!
A popular choice in most innovative homes, smart doorbells will save you the stress of getting up to see who's at your door. Smart doorbells are usually fitted with a surveillance camera and a microphone. You don't have to peep through the peephole anymore; you can see a video on your smartphone and find out who it is. Most smart doorbells also come with a microphone and can record short clips to save online. This way, you can always find out who came around while you're away by simply hitting playback.
Smart Thermostat
Looking for a way to keep your utility bills low? Invest in a smart thermostat for your home. It's a significant step to take in your smart home journey and holds many benefits for you. With a smart thermostat, you can effortlessly adjust the temperature in your home with a voice command. They are smart because they can learn the temperature changes and act accordingly. Wouldn't it be nice for your thermostat to turn on the heat or be cool without you having to control it? They also have a movement sensor to know what's going on in the house. This way, they can tell when you're home and when everyone's away.
Smart Lock Systems
What if you no longer have to panic about where you left your keys? It is entirely possible with a smart lock system. They are attached to home locks and can sense when you're close or away with your smartphone. With a smart lock system, you can even control the locks from a remote location. What this means is that you don't have to be in the house to let someone in anymore. They are great for your home security and sometimes work with your smart security system to keep an eye on who's in your home while you're away.
Final Thoughts
There are varieties of smart home device out there, and we can all agree they make life simple for you. You can control everything you have, from the lights to the temperature to even the locks on your home. A smart home is an integral part of the 21st century. The world is heading rapidly towards digitalization, and you don't want to be left behind in the process. These smart home devices are highly functional and help users achieve a high level of comfort. You can start with a smart security system, a smart doorbell, or any of the smart home devices and begin creating a seamless, smart environment for you and your family today.
Related Post