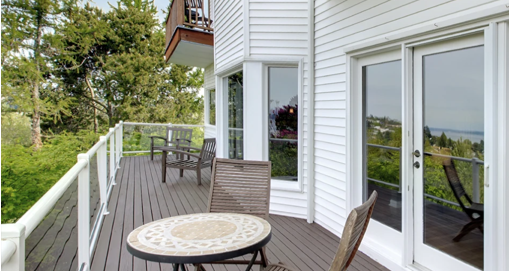 The leading significant of the best video doorbell is to secure your home. Two things may happen when you hear a ring at your door — to either answer the call or ignore it. But what happens when you are not at home, and someone visits? The simple way to avoid losing important visits, even when you are far away from home, is via a video doorbell set up in your home, smartphone, and wireless internet connection. In addition to having a secured environment, a video doorbell will enable you to see and speak with visitors (real communication) and record footage of visitors. In this article, we summarized the best video doorbell for you.
10 Choices for Best Video Doorbell 
Many brands have unique products that represent their beliefs in the world of "video doorbell." As these products are essential to the manufacturer, you must examine their values before buying. We make the list of the best video doorbells including wireless video doorbell for you. Do read with a mind to explore all products' uniqueness and analyze exactly "smart" about the device. That is, the distinguishing feature in the product that might solve your problems.
-1.   

Ring video doorbell
Ring LLC focuses on the production of home security products and is owned by Amazon. Ring video doorbell (2020 released) has its best character in HD video (1080p) and features that allow you to see and communicate with visitors from your devices. Once you adjust the angle of motion in the Ring video doorbell, the smart device will enable you to detect motion by updating you via notifications. Another importance is the "live view" feature in a typical Ring video doorbell. With this feature, you can view live happenings from your mobile phone.
All you need to start enjoying the benefits are a standby power connection (some Ring video doorbell comes with rechargeable connection), Wi-Fi connection, and easy set-up. The satisfactory thing that equates a Ring video doorbell with being among our pick in the best video doorbell is the easy installation feature; the device comes with all the necessary tools to set it up in a couple of minutes.
-2.   

Nest video doorbell
Google is the brand and owner of the Nest Hello video doorbell. Once the device is installed at your front door, you are good to leave your home (without leaving your home empty). While you are away, the product records all the events in your absence and gives you feedback as either live always-on HD video or via recorded footage. Nest video doorbell comes with night vision and HDR features; this allows the user to see visitors clearly even in thick darkness.
The uniqueness of this device is the improved technology that differentiates humans from other animate motion. Thus, the device only alerts you when real visitors come in; and prevents false alarms.
Greets 1 smart video doorbell is a product of HeimVision. The product influences the niche of smart "home and security" through its uniqueness as a rugged device. It comes with a standby battery power of 9600mAh that roughly lasts for 6 months on a single charge and a video camera resolution of 1080p. The product is of high class — the same reason it made our top list of the best wireless video doorbell.
HeimVision Greets 1 video doorbell is a good investment for your money. The device has some improvement on a broader view angle of 166°, and the automatic light, which comes up at night, works to give better and satisfactory results.
-4.   

Arlo video doorbell
Owned by Arlo, the AVD1001-100NAS video doorbell is an essential material for home security. Unlike the previous devices, it has 180° more views, which supports night vision. With little effort, you can easily navigate through the night and see all that moved past your door overnight. Moreover, it includes a 2-way audio response mode and a pre-recorded quick reply messages to your visitors. Arlo video doorbell is durable enough to withstand all-year-round weather changes, as it has built-in resistance for heat, rain, sun, and cold.
-5.   

Eufy video doorbell
The Eufy AK-T82001J1 video doorbell is popularly known as a crystal clear smart product. It is a device from Eufy that comes with a high video capture resolution of 2K (2560 × 1920) made with additional distortion correction and advanced HDR. The device works with Artificial Intelligence (AI) technology that differentiates humans' face shape and pattern from animals or other objects. Eufy video doorbell helps its users avoid unpleasant moments such as rushing to the door thinking a human is there, only to be disappointed to see a stray cat, dog, etc. Voted the best video doorbell by Android Central in 2019, the Eufy video doorbell is a good exchange for your money.
-6.   

Skybell video doorbell
Owned by Honeywell, the Skybell HD video doorbell is a high-definition video doorbell that is simple to set up. The device is designed in a way that makes it fit into any interior design, including corridors and outside opening, because it comes with smart home automation integrations that are embedded with attractive modern design and aesthetic layers. These modern features are combined with the ancient knowledge of "how-to" secure homes, following Skybell 20 years of operations in advanced technology, home security, and smart life.
The device has full-color 1080p HD video, plus 180° field of view, including night vision and a high-quality surveillance camera. Skybell video doorbell does not come with monthly fees, as commonly seen in most video doorbells. However, some conditions may require a subscription, which is not expensive per month, unlike other smart video doorbells. The Skybell video doorbell might require a handyman for installation.
-7.   

Wyze video doorbell
Wyze video doorbell is a wireless video doorbell with smart noise and echo cancellation features. The device is unique because it is a 3:4 camera dimension. This means that visitors appear taller than they are, and the smart camera can easily capture the picture from head to toe. Due to it being IP65 weather-resistant, the Wyze video doorbell can withstand several weather changes and perform its function in harsh weather conditions.
The device comes with 1080p high-resolution image and video properties, with day and night-time video modes. Wyze video doorbell can be zoomed into eight times (8×) digital (of the original size). Moreover, the Wyze video doorbell has top data security with HTTPS secure transfer protocol, end-to-end encryption, and AES 128-bit encryption; thus, being extremely hard to bridge.
-8.   

ADT video doorbell
The video doorbell is a product of ADT. The device has a 720p HD video, which is featured with de-warping technology. That is, you can chat with visitors via the transition between the device camera and your mobile (or connected device) camera with full-duplex, two-way audio. ADT video doorbell is portable to fit into any place at your door. The camera acts with built-in motion detection, which improves the chances of seeing "unwelcomed visitors." The camera extends to 180°, which is wider than the usual and covers enough space. ADT video doorbell includes night vision for a safe and secure environment. Lastly, the device is weather-proof, and this makes it suitable for any time use.
-9.   

EZVIZ video doorbell
EZVIZ DB1C video doorbell is a smart Wi-Fi video doorbell with HD coverage. The device enables a wide viewing angle, in addition to cloud and local video storage. And this is an excellent feature to make safe and enough space for storage. EZVIZ video doorbell is built with onboard AI algorithms, which reduces false alarm. This means that the shape and human framework have been programmed in the device, and once you hear a sound, it must be a true notification. In addition to the brand's product, this latest version of the DB1C has the newest H.265 video compression, compared to H.264 cameras in the earlier version, and supports local storage of a MicroSD card slot which covers up to 256GB storage, and space for cloud storage. With these features, the EZVIZ video doorbell is a good buy for your home security.
-10.

Remo+ video doorbell
Owned by Remo+, the RemoBell S video doorbell does not require monthly subscription fees. However, you might need to upgrade to cloud storage after a free 3-day plan. The smart device supports up to 180° wide-angle, including infrared and night vision. The notification option connects you with current and live events once the device detects motion. The RemoBell S video doorbell is equipped with the latest HD camera with a video capture resolution of 1080p. The device supports up to 5 users, which is useful as a family package.
Summary
Any aiding device is built on the basis and beliefs of solving users' problems. On the other hand, as the user, you should outline the needs for such a device — in this case, a video doorbell. 
Why do you need it? What do you need in the product? Once you figure the significance of your needs; then, it will be easy to pinpoint the right product or brand that fits your need. We have done the compilation in this article; all you need is to answer the questions and figure out what functions are your priorities, to select your ideal video doorbell.
Related Post