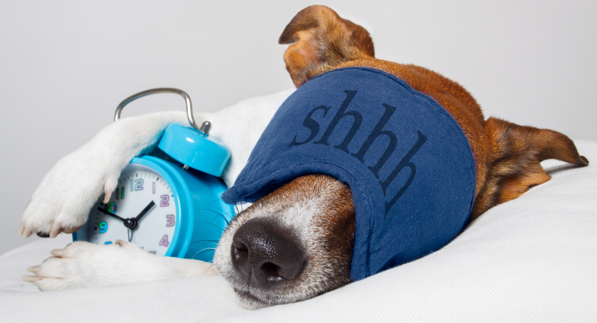 Selecting the best alarm clock is difficult, especially a good clock. Sound understanding is the key to choosing the best alarm clock. The same explains "why" it is difficult to choose a good alarm clock. We outlined the best alarm clock like digital alarm clock and sunrise alarm clock for you, even the best alarm clock for heavy sleepers. Read through the text, observe each alarming system's varying qualities, and take the best products for yourself(not including online alarm clock).
12 best alarm clock 
Most alarm clocks have similar properties, although they vary in qualities. Many companies specialize in making alarm clocks; aside from the manufacturers, each product is different. Most time, the differences are observed in version, year of production, qualities, and size. The best way to choose an alarm clock is by solving your needs. Why do you need an alarm clock?
Selecting the best alarm clock is not limited to needs alone; the mode of using them is crucial. Thus, we combined the qualities and how each alarm clock functions below.
HeimVision A80S works with multiple smart devices, although the "Smart Life App" is required. The alarm clock is easy to use with the voice command built into the machine. Alexa voice control is an intelligent control that solves a user's needs by listening to the voices. HeimVision A80S is effective with a 2.4GHz Wi-Fi network only.
The light is guided by simulation, which gradually increases the alarm clock's light until the room is entirely covered with bright yellow color. The effect is secretions and sound sleep. Although the sound alarm aids the perfect "wake-up system," the lighting has prepared the body for excellent wake-up ahead of time.
The alarm sounds are many; they include birdsong, Hawaii wave, streams, beep, wind dells, chord, ringtone, and piano. Aside from this feature, HeimVision A80S has F.M radio with many frequencies.
2. Sony ICFC-1 Alarm Clock
Sony ICFC-1 Alarm Clock is a dual function; it wakes you and your partner. The alarm clock has a radio F.M with two alarm presets. Unlike other alarm clocks, Sony ICFC-1 Alarm Clock operates with low power consumption. It switches on to wake the user when there is low power.
It has automatic daylight dimming time, plus adjustable display brightness. These features permit both day and night functionality. Advanced features include a progressive buzzer volume and extendible snooze functions.
3. Lenovo Smart Clock Essential
The smart clock is easy to read from a distanced angle. The clock size is big, bright, and visible from afar across the room. Unlike other alarm clocks, it supports "voice control." Voice control executes features like music, alarm, and weather check-up. Aside from the wake-up timer, an alarm is set for cooking, reading, among others. The Lenovo Smart Clock Essential calls your attention via voice or sound (music or F.M radio).
For better waking mood, the smart clock wakes by turning on the ceiling light. Change the settings depending on user's responsiveness to light intensity. Lenovo Smart Clock Essential is versatile in music. You can do a lot with your favorite audio streams; the smart clock's quality speaker adds volume and bass to your music playlists, radio stations, audiobooks, among others.
4. FitFort Sunrise Alarm Clock
FitFort Sunrise Alarm Clock has the famous phrase of "wake up with pleasure, sleep with relaxing." The term explains its functionality. FitFort Sunrise Alarm Clock has a dual alarm set-up; this allows two users simultaneously. It is suitable for day/night or several activities during the morning. In addition, you can set varying light intensity and sound for each alarm. Although it is dual, the delivery is unique based on personality.
FitFort has an automatic F.M radio with over 60 channels. You may search for the antenna for your favorite station. The F.M radio is a reinforcement to the inbuilt sounds of high qualities.
5. Hatch Restore Sunrise Alarm Clock
Hatch Restore Sunrise Alarm Clock has a setting for a sleep routine. The routine is designed upon your preferences. Setting the alarm clock will adapt to your sleeping pattern. This is backed with a reading light option. If you are used to reading at night, the light automatically switches to the settings and reminds you to read.
The alarm clock comes with a free application companion. Although other devices use an application, Hatch Restore Sunrise Alarm Clock is quite different since the app monitors your lifestyle for a better experience.
The "routine system" is designed based on the scientific belief that "doing the same thing before sleep prepares the brain for bedtime." This is why the Hatch Restore adapts to how you use the device. Often, it reminds you of selected actions before bedtime, usually on mobile applications.
6. Corlitec Sunrise Alarm Clock
Corlitec Sunrise Alarm Clock is a sunset/sunrise alarm clock with a Wi-Fi network. The clock is digitally displayed with many customizations based on the user's preference. With the voice control option of Alexa & Google Assistant, the device is easy to use. It is suitable for both kids and adults, even seniors. Biologically, people are programmed to wake automatically when the eyelids sense light rays.
With the alarm system, you can embrace your slumber with a gentle night light and soft sound. Unlike traditional alarms, the alarm clock does not disrupt your dreams; it makes you wake on your own.
7. TKHIN Sunrise Alarm Clock
TKHIN Sunrise Alarm Clock is popular for the unique design: a digital clock and light source. Unlike other alarm clocks, the device has control switches to program the device. The alarm clock does not support mobile applications. It has buttons for navigation; including, time projection, alarm clock settings, snooze function, among others.
The clock is unique for the dual alarm function; it allows users to set dual alarms simultaneously. Although the alarms are programmed on the same device, the clock has options for customization. Here, each double selection is different from the others.
TKHIN Sunrise Alarm Clock brightness is up to 20 level; this is a suitable choice and among the best alarm clocks for heavy sleepers. Notwithstanding, it doesn't support Wi-Fi and voice control but has another feature called "time projector." The time projection is a new feature that displays the time on surfaces: an easy means of knowing the time.
8. Dekala Sunrise Alarm Clock
Dekala Sunrise Alarm Clock is a light simulation with mobile application compatibility. The snooze function permits an extra nap for about 9 minutes and up to 5 times. It has seven changeable colors, which are selected based on your modes. Dekala Sunrise Alarm Clock has multiple functions; it can be used as a reading lamp, sleep aid light, and atmosphere lamp.
Dekala Sunrise Alarm is portable with a USB port. You can connect and charge the device via various means with the 5V/2A USB Out Port. With the 20 level brightness and 16 level volume options, the device is used across locations in the room, for adults, kids, and seniors.
Dekala Sunrise Alarm comes with a sleep aid that increases the chance of falling asleep better than traditional alarms. The device doesn't work as an alarm alone; it aids sweet sleep.
9. Philips SmartSleep HF3520/60
Philips SmartSleep HF3520/60 has 5 natural sounds with a reading lamp and tap snooze. The lamp functions in waking users and setting the room for conducive reading. Alongside the colored sunrise and sunset simulation that promotes easy sleep and waking, it has an F.M radio with several channels.
The alarm is designed to wake you naturally, using light and sound combinations. The light automatically dims based on settings. It is easy to use and versatile. In addition, the device is easy to clean.
10. Philips Somneo Sunrise Alarm
Philips Somneo Sunrise Alarm has therapy functionality. It is mobile compatible with an inbuilt bedroom sensor. The sensor allows a personalized environment with sound and lights due to the advanced technology called "AmbiTrack." The AmbiTrack sensor detects room temperature, noise, and other parameters. It acts in aiding better mood, especially in waking you early in the morning.
RelaxBreath is a sleep aid; this promotes the sleeping cycle, made explicitly for insomnia and other challenges. The RelaxBreath is a light-guided breathing program that functions by regulating your breathing style with light sensors.
11. LBell Sunrise Alarm Clock
The digital alarm clock with sunrise simulation comes with an F.M radio, 6 nature sounds, and 7 colors of night light. The device is suitable for heavy sleepers following the 18 white LED bulbs and 18RGB LED bulbs, making LBell lamp brighter than many other models. The eye reacts faster to the brightness even when it is closed. This is an overall, regular choice and the best alarm clock for heavy sleepers.
LBell Sunrise Alarm Clock is an upgraded version. Unlike the old version, this has more buttons for multiple functions. It has a touch function that prevents touch control troubles.
12. Winshine Humanize Wake Up Table Lamp
The sunrise alarm clock is portable and suitable for everyone. Winshine Humanize Wake Up Table Lamp is quite different from a regular sunrise lamp; it has more surface lightness. Although it creates a vast lighting atmosphere, it is controllable due to the dimming buttons.
The light shines 30 minutes before the wake-up time. The gradual increase in brightness prepares a sound wake-up call. Conversely, fading light makes users fall asleep, even for a night of deep sleep. Winshine Humanize Wake Up Table is among the best alarm sellers; this is why it is among our best alarm clocks for heavy sleepers.
Winshine Humanize Wake Up Table has several light options, including blue, yellow, red, violet, and green. There is an available option for changing color. Here, the device randomly changes the glow: a unique feature to Winshine Humanize Wake Up Table.
Related Post