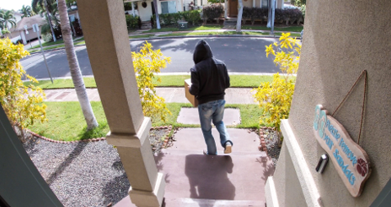 The Video doorbell are now a must-have for homes that are security conscious. The reason for this is not farfetched. With a video doorbell, homeowners get to see who is at their door before opening the door. Besides, some video doorbells also allow you to communicate with whosoever is at the door from the comfort of your room.
In light of this, you will find that video doorbells are essential for everybody. Here, we will be taking a good look at the import elements of video doorbells. This will give you an insight into video doorbells and what to look out for when you want to get one.
Factors to Consider When Choosing A Video Doorbell
There are many choices for video doorbells, and there are some essential factors to consider before making your buying decision. We will be highlighting some of these factors here and when you follow them, rest assured that you will be going home with the best video doorbell.
HD
It would help if you always looked out for the picture or video resolution of the video doorbell. The higher the resolution, the sharper the images or videos from the doorbell will be. You might find a video doorbell with a 480p resolution. We will advise that you should ignore it and go for video doorbells with High-definition.
When a video doorbell has a 1080p HD video resolution, you have a guarantee of getting the best images and videos from it. In light of this, ensure you pick a video doorbell with HD capability.
View Angle
The view angle or field of view of a video doorbell is how wide the camera in the video doorbell can see. You can get a video doorbell with a 90-degree view angle. You can also get a higher one up to a 180-degree view angle. A 90-degree video doorbell means the camera can only see what's directly in front of it. On the other hand, a 180-degree field of view will show both the front and the sides of the camera.
As you might have guessed, a 180-degree view angle gives you a better view of your door. Because of this, we will recommend that you go for a video doorbell with a 180-degree field of view.
Human Detection
Some video doorbells have motion sensors that detect when humans or animals pass by. Moreover, some of these video doorbells send notifications or alerts to your phone when it senses this motion. Besides, in some advanced video doorbells, you might be able to customize the detection range for the motion sensor.
Real-Time Communication
A video doorbell with a two-way audio feature allows you to communicate with anybody at the door in real-time. The way these feature works is that the person at the door speaks to the camera while you speak back to them through the video doorbell app. With this feature, communication with whoever is at your door becomes so much easier.
Message Alert
Message alert is another useful factor to consider when choosing a video doorbell. With this feature, you get to receive snapshots or notifications if anybody is at your door. This will help you to monitor anybody that comes close to your door even when you are away.
Night Vision
The best video doorbells work both day and night, which means they should be able to capture images at all times. A good video doorbell has good night vision that allows it to capture images when it is dark. With good night vision, you do not have to worry about missing faces of anybody that comes to your door at night.
Waterproof
Video doorbells are outdoor appliances, and since they are outside all the time, they need to have protection against the weather or water. Moreover, since water is bad for electronics, it is crucial to get a video doorbell with good waterproofing. When you get one, you can rest assured that it will last for a long time.
Price
The final factor you need to consider when choosing your video doorbell is the price. One mistake people make is by thinking that the more expensive a product is, the better it is. This is not right because a high price doesn't mean the product is of good quality. Please take a good account of the key features we have mentioned previously when you want to buy your video doorbell. After that, ensure that the doorbell in your budget range has all these features. Normally, you can find many video doorbells between 70 to 300( USD)  
Subscription for Video Doorbells or Not?
Video doorbells offer either cloud storage or memory card storage for recorded videos or captured pictures. Besides, some video doorbells like Heimvision's Greets 1 video doorbell provides both the local and cloud storage option. When choosing a video doorbell, you have to note the storage option the video doorbell offers and choose the one that suits you.
Memory Card Storage
A local storage or memory card storage allows the doorbell to save the videos it recorded directly into the memory card. The memory card sizes differ, and you can get one ranging from 4GB to 128GB. Ensure you check the memory card that comes with the doorbell to ensure you are getting one with the right memory size. Moreover, you can always buy another memory card with storage space that suits you.
Some of the video doorbells that support local storage include:
Greets 1 video doorbell
Eufy video doorbell
Zumimall video doorbell
Amcrest video doorbell
Pros
It is less expensive compared to cloud storage.

It doesn't require a monthly subscription.

It offers more privacy as the video recordings saved are under your control.
Cons
There's a risk of losing the contents of the memory card if the memory card gets destroyed

or lost

.

The memory card isn't expandable unless you buy another one.
Cloud Storage
Cloud storage is another way to save your video doorbell recordings. Cloud storage is usually more comfortable to use compared to local storage. With cloud storage, you get to access your video recordings at any time you want. However, it comes at a monthly subscription fee.
Some of the video doorbells that support cloud storage include:
Ring video doorbell pro
Nest Hello video doorbell
Ring video doorbell
Greets 1 Smart video doorbell
Pros
There's little to no chance of you losing your video files.

You can have unlimited storage space.
Cons
It requires a subscription fee.

Privacy is not guaranteed as other people can gain unauthorized access to your videos ( Most Videos are encrypted to transfer on the basis of AWS standard, so no need to worry about it)
Are Video Doorbells Worth it?
You might be wondering if video doorbells are worth the money you will spend on them. We have a definite answer to this which is YES! Video doorbells are worth it for so many reasons. First, when you have a video doorbell, you get to see everybody at your doorstep without moving from where you are.
Furthermore, a video doorbell can notify you of movements around your door when you are not at home. Finally, with a good video doorbell, communication with whosoever is at your door becomes easy through the 2-way audio feature. In conclusion, if you take security at your home seriously, the video doorbell is usually the first thing that protects your home. 
Related Post