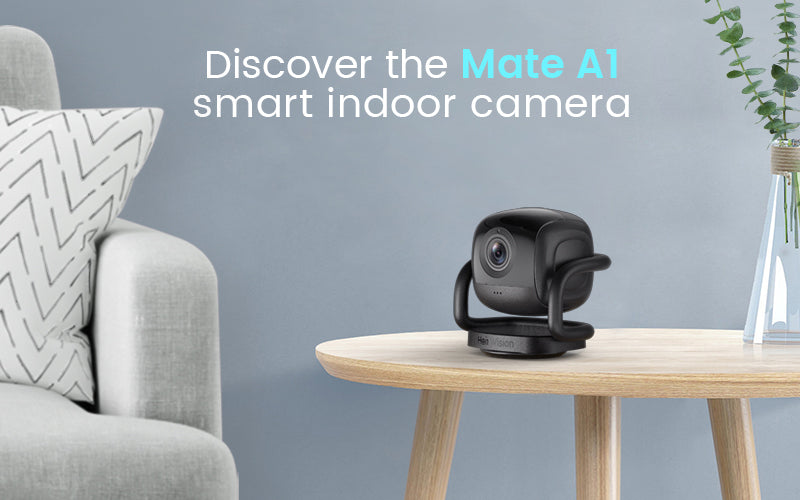 Heimvision is a brand that deals with security cameras, indoor camera, outdoor camera, baby monitor, and related smart home products that will give you that extra peace of mind at home. Our mission is to make the world a safer place, we believe that everyone of us deserves a safer world, to smile freely and to share willingly.
We always go through the work to ensure we meet your needs adequately, and yes, that's why we've developed a new super-quality indoor camera, the Mate A1. This device is a game-changer for indoor security. In this article, you'll get to know more about the coming product and our testing program!
Testing the Heimvision Mate A1 Indoor Camera
Heimvision has been putting in lots of work to ensure you get the very best from our products. We're very concerned about making our services felicitous to your needs. As we've developed the Mate A1, we're running a  testing program for 100 testers to dot the I's and cross the T's. 
And not just that, when you participate in the testing program, you'll receive the following benefits as our way of saying thank you for helping us serve you better.
If you leave a review, you'll get a free $10 Amazon Gift card. You'll also be given an additional 3-Day Motion Cloud service worth $50 for one year if your review is valued. And yes, priority to participate in future testing programs!
How to Participate in the Mate A1 Beta Testing Program
Visit this link to start your testing. Fill in your email address. Ensure the address is working correctly because we'll contact you through it. Fill in other necessary details, hit the submit button, and voila, you're good to go! No much time; in less than 5 minutes, you're through!
Note
The application deadline is on October 28th, 2020, 09:00 am EST.
You stand a better chance to be selected if you answer the optional questions.
The testing comes along with the free delivery of the Heimvision Mate A1.
Immediately, you get selected as a tester; you'll be required to complete review questions and upload your experience with the Mate A1.
If you're qualified, you'll get feedback via email on October 29th.
So what are you still waiting for? Complete the testing program, voice out your honest opinions, and let us use them to serve you better!
Related Post