Split Screen Function

4.3 Inch

Lullabies

Feeding Reminder
VOX

Built-in Lullabies

Temperature Monitoring

Real-Time Communication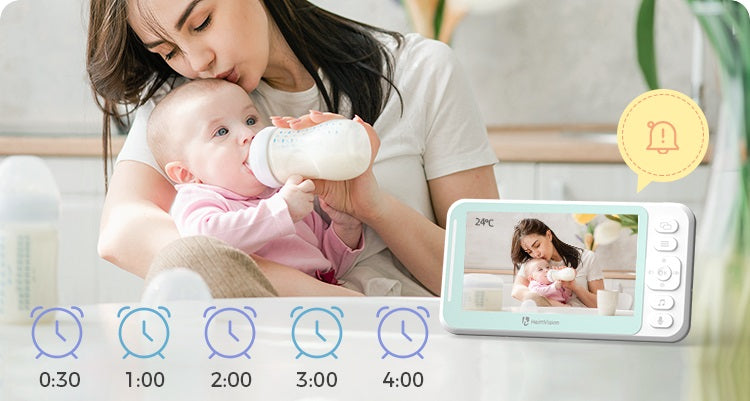 Feeding Reminder Clock
If you have any feeding plan for your baby, 0.5H/ 1H/ 2H/ 3H/ 4H can be chosen to remind of feeding, the portable monitor will let you know it's time to feed your little baby and never worry about missing it.
Split Screen Function
HeimVision baby monitor equipped with improved split-screen function, press "Display Mode Switch", you could enter split-screen mode in one second. You can see two rooms or both children side by side; you won't miss any precious moments. You can also hear the sound from camera 1 in this mode. The monitor supports max. 2 cameras.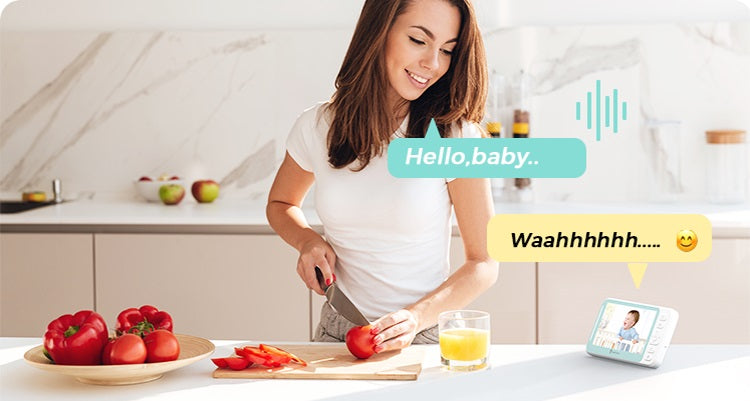 Two Way Talk & Real-Time Communication
The baby monitor has advanced 2-way talkback communication technology, equipped with an ultra-utility microphone and speakers. When you are working and can't be around your baby, you can communicate with him in your own voice to comfort and relax your baby.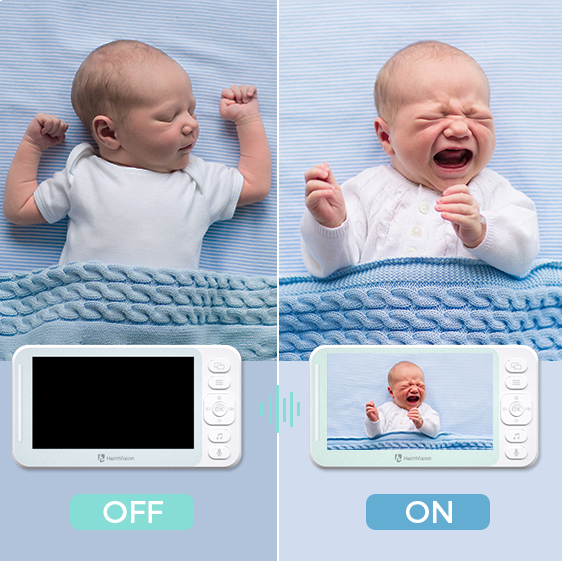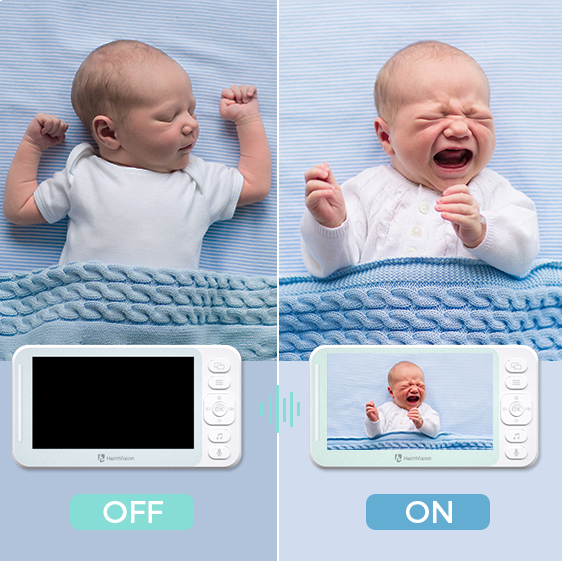 Voice Activation(VOX)
Voice activation function will switch on the screen automatically when it detects unusual noise in the baby's room, informing you to check on your baby in time. There are high/medium/low three levels of sensitivity for your choice.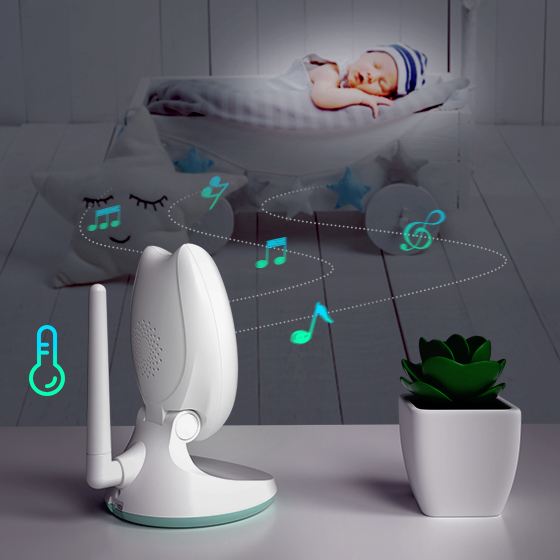 Built-in Lullabies & Temperature Monitoring
The baby monitor has built-in 8 soft lullabies, It can help your baby fall asleep easily. With the temperature sensor, you can easily pay your attention to the temperature in the baby's room, and make sure the baby feels comfortable all the time.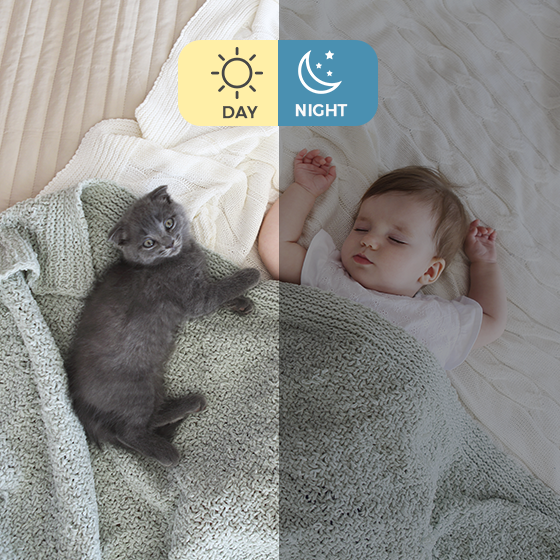 Auto Infrared Night Vision
Rest assured that you'll see your baby day and night. The Infrared Night Vision will automatically detect dim light, providing clear video even in dark rooms, so you will always know what your baby is doing.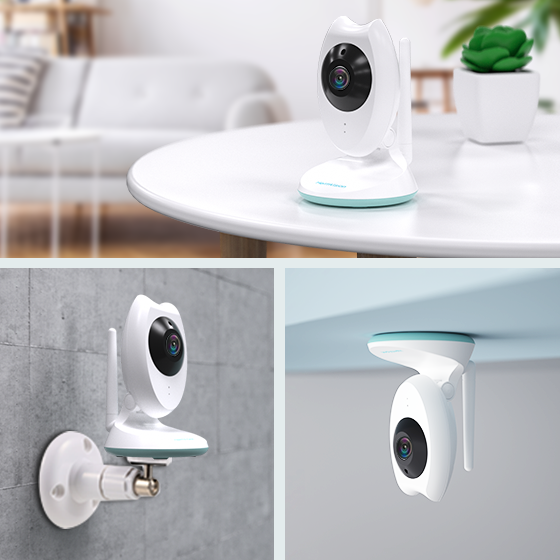 Easy for Setup
There is a mounting kit in the package. The baby camera can be set on the ceiling, wall, or standing on the table with this mount and also can be rotated 360°/ tilt 90° manually, which allows you to watch your baby with a better view angle.